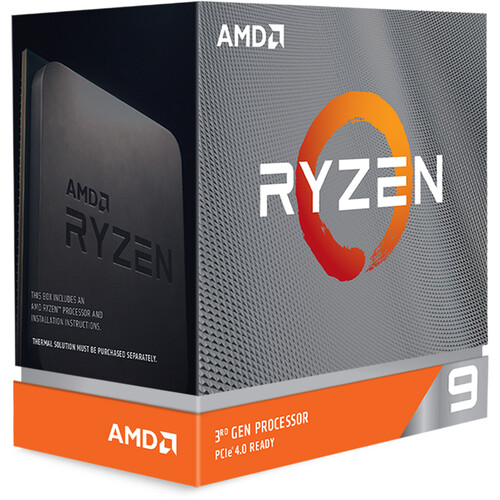 The AMD Ryzen 9 3900XT 3.8 GHz 12-Center AM4 Processor is an amazing 12-center processor with 24 strings, intended for attachment AM4 motherboards. Worked with Zen Center design, the 7nm Ryzen processor offers expanded execution contrasted with its archetype. It has a base clock speed of 3.8 GHz and can arrive at a maximum lift clock speed of 4.7 GHz. Additionally, it features 64 MB of L3 store and backing for 3200 MHz DDR4 Smash. Clients should match it with an AMD X500-arrangement motherboard to completely exploit PCIe 4.0. This processor has a 105W TDP (Warm Plan Force). If it's not too much trouble, note that it doesn't have an incorporated GPU, so a committed illustrations card is required.
AMD StoreMI Technology
AMD StoreMI technology can combine SSD and HDD storage into a single hybrid drive, which stores frequently used files and programs on the SSD and other data on the larger HDD.

Personalized Performance
AMD Ryzen Master provides you with up to four custom, user-defined profiles to store CPU, GPU, and DDR4 memory configurations. You can adjust the number of active cores and memory timings as well as optimize general performance or fine-tune for your favorite applications.

System Monitoring
AMD Ryzen Master offers you real-time monitoring and a histogram of per-core clock rates and temperatures, including average and peak readings.
AMD Ryzen 9 3900XT 3.8 GHz 12-Core AM4 Processor
AMD Ryzen 9 3900XT 3.8 GHz 12-Core AM4 Processor